TABLE D'HÔTES
Couvent de Pozzo is a convivial table.
Appreciate the simple, healthy and traditional cuisine of the couvent. Family dinner, snacks and drinks, picnic basket, cheese and cold meats plates, all locally sourced.
Bastia anchovies, pesto Corsican soup, fried zucchini flowers, homemade cannelloni are some of the house Summer specials.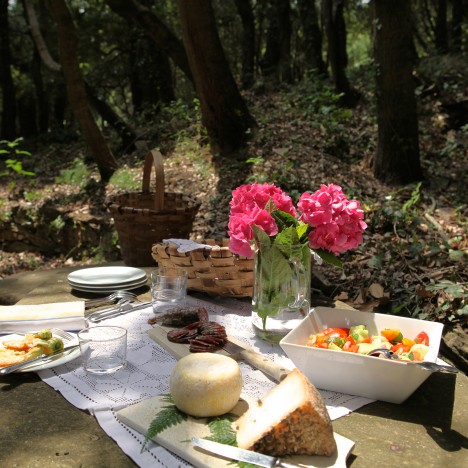 Aperitivo al fresco in the garden followed by a cheerful dinner served in the courtyard on a beautiful set table. If no food restriction then the menu will be a surprise.
Table d'hôtes reserved for the persons staying on site.